How Kumail Nanjiani Slayed In His SNL Debut
Unless you have been living under a rock all this time, you may know about the Pakistani-American comedic genius that is Kumail Nanjiani. This guy has been killing it in American movie and TV circuit. From his hilarious role in the TV sitcom Silicon Valley to his breakout role in the movie The Big Sick.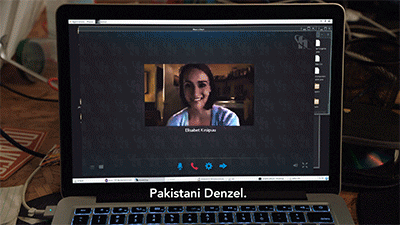 Now the actor took it to Saturday Night Live to take on Islamophobia and become the first Pakistani ever to host this show. Kumail previously appeared on SNL as an Indian reporter in 2008 while James Franco hosted the episode. However this time all eyes were on Kumail as he hosted the show and appeared in some hilarious sketches.
Kumail delivered a hilarious monologue that touched on the subjects of racism and the prevailing Islamophobia.
He also talked about how his main issue with racism was the fact that racists often tried to troll him with inaccurate information.
"I'll give you an example. If someone yells at me, 'Go back to India', I'll be like, 'That guy's an idiot'. If someone was like, 'Go back to Pakistan, which was part of India until 1947 and is now home to the world's oldest salt mine', I'd be like, 'This guy seems to know what he's talking about. I'll pack my bags.'
Kumail's stint on SNL brought this season's highest metered market ratings to the show as people rushed to watch this star act in the hilarious sketches that SNL is known for. The show saw Kumail acting in some truly amazing sketches. From his fictional love story with America's First Lady Melania Trump to playing a game show contestant who can't get the audience to sympathize with him.
Here's how the world reacted to Kumail's SNL debut. 
This is me watching #KumailNanjiani on SNL talk about racism. An informed racist is a better racist. 😂😂😂 pic.twitter.com/4e6A8y0N4B

— ThePermanentVisitor (@chalermpon_s) October 15, 2017
.@kumailn hosting #SNL tonight. Pakistani American dudes representing on late night. Break a leg.

— Wajahat Ali (@WajahatAli) October 15, 2017
Kumail Nanjiani is destroying Islamphobia right now… he's the new leader of the free world. #SNL

— Kamala Harris 2020 (@2020_kamala) October 15, 2017
Hosting @nbcsnl is the pinnacle of funny. So proud of this brilliant comedian from Karachi, 🇵🇰. Yay @kumailn! pic.twitter.com/zCvoKbyPA0

— Mosharraf Zaidi (@mosharrafzaidi) October 15, 2017
Delighted to see my pal @kumailn host SNL last night. Was very fun to witness first hand & see how rightly proud his friends & family were.

— edgarwright (@edgarwright) October 16, 2017
In a country where even an odd shade of white is looked down upon, this is pretty big! https://t.co/5WnM14rlQr

— Sulmeen Ansari (@Sulmeen) October 13, 2017
"An informed racist is a better racist" – a typically brilliant and hilarious #SNL opening monologue from @kumailn https://t.co/824Zj1L0Cm

— Mehdi Hasan (@mehdirhasan) October 15, 2017
I wondered who the heck Kumail Nanjiani is. Turns out he's he funniest #SNL host there ever was. First time I laughed at opening monologue.

— Sarah Sarway (@SaSaar) October 15, 2017
Best ever SNL opening monologue. You rock Kumail Nanjiani (yes, had to look how to spell his name) Now I'm a fan. @SNLUpdate #InformedRacist

— Manolo Travieso (@traviesomanolo) October 15, 2017
We are in absolute awe of how Kumail Nanjiani is taking over Hollywood one gig at a time. We cannot wait to see what does this super talented star do next.