Hackers Threaten To Leak Final Episode Of Game Of Thrones
With the way game of thrones, episodes are being leaked this season, I just feel pity for the IT guy at HBO.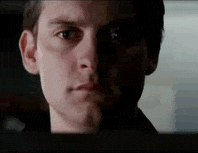 Hackers by the name of Mr.Smith group hacked the Twitter account of several HBO executives and revealed that they have stolen 1.5 terabytes of data from HBO.
After this breach was reported, several different hacking groups tried to take advantage of this leak. If that was not enough, HBO Spain accidentally aired an episode of this season way before it's time.
Moreover, the fourth episode of the season was leaked by four IT professionals from India. The reasons behind the leak were that one of the guys wanted to please his girlfriend. Let me just say, if a guy leaked a GoT episode for me, I'd definitely marry him.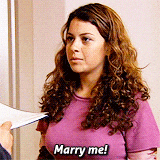 Now the same guys who claimed to have stolen data from HBO are threatening to leak the final episode of the season unless they are paid $6.5 billion in Bitcoin. The hackers emailed their plans to popular site Mashable. They revealed login data for HBO executives for several sites as well as their plans to leak the finale of GoT.
"Be ready for GOT S& E6 &E7 as soon as possible," they wrote in the same email.
Despite the warnings in the email, episode 6 aired without any disruptions so now all eyes are on the finale.
This is what HBO had to say about this whole hacking business.
"We are not in communication with the hacker and we're not going to comment every time a new piece of information is released," the statement said. "It has been widely reported that there was a cyber incident at HBO. The hacker may continue to drop bits and pieces of stolen information in an attempt to generate media attention. That's a game we're not going to participate in."
People all over the world are desperately waiting for the finale of this highly exciting season.
Honestly, if the episode is leaked it wouldn't be the worst thing in the world. I mean I would be doing somersaults up and down the street and I am sure that a few other people might echo my feelings too.
alright hbo asia or hbo canada it's your turn to leak the got season finale

— osha (@oshawildling) August 16, 2017
I don't condone this, but is anyone from Anonymous wants to hack HBO and leak next weeks GoT episode early I wouldn't complain & wont tell.

— Timaaaaaay! (@OdubelsHorns) August 16, 2017
Hackers: "We are gonna leak all #GameOfThrones episodes"

HBO: "NO, IF WE DO IT FIRST…"#HBOSpain 6 de GOT #GOT7x06 #GameOfThronesLeak pic.twitter.com/Ju9NMZYHlt

— D📍 (@ddivalr) August 16, 2017
Me waiting for GOT EP7 to leak… #GameOfThrones pic.twitter.com/vEqPBf3qn0

— Valar Morghulis. (@_MidKnightGaz) August 16, 2017
Leak or no leak, We are all super excited about the finale. Whether it is to see Jon Snow bang his aunt Danaerys or see the highly coveted meeting between Cersei, Tyrion, Jamie, and Jon.
Just putting this out here to keep you excited about the next episode.