You Need To See This Woman's Desi Re-imagining Of Hollywood Movie Leads
If you think about desi women in Hollywood, you will find very few examples to satisfy your curiosity. While desi men have recently made a name for themselves in Hollywood by the efforts of Dev Patel, Kal Penn, Riz Ahmed, Kumail Nanjiani and much more, desi women are still fighting to get recognition.
The only recent examples that you can quote of are Priyanka Chopra and Deepika Padukone who played roles in star studded movies this year. There is an apparent lack of good roles for desi women in Hollywood and that is what Shebani is trying to highlight through her illustrations.
Shebani Rao, a 27-year-old illustrator has made these kickass illustrations in which she imagines desi women as stars of Hollywood romantic comedies.
"In the last few years — and especially in recent months — we've started to see a lot more South Asians in pop culture. But by always presenting straight, white women as brown men's' love interests, shows like Master of None and films like The Big Sick tend to exclude brown women or present them as burdensome, caricatured, and unattractive options. So, I imagined what it would have been like if the romcoms I grew up with featured anyone who looked like me, and the idea for the illustrations was born," Rao told BuzzFeed
Here's a desi lead for the highly sappy rom com role portrayed by Drew Barrymore.
Deepa probably likes to imagine herself in the picturization of Bollywood songs when she is listening to them. She refuses to learn how to cook or grow her hair out to appease her family and in laws. She believes in leaving the world a better place than she found it and is an avid fan of fairy tales in which women save themselves.
A desi alternative to Meg Ryan's role in this rom-com.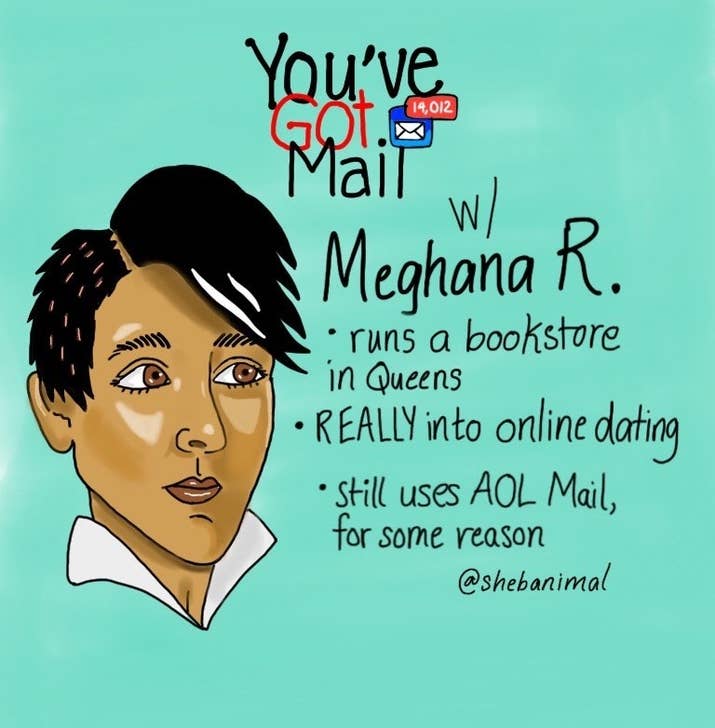 Meghana is probably a free spirit who believes that she will find "the one" through a meet-cute on Tinder. She stands with Hilary and believes in a woman's right to choose. She will also give you a wicked eye roll if you come to her bookstore to buy the Twilight series and cook a mean plate of Biryani.
Replacing Owen Wilson with a female desi lead in THE GREATEST MOVIE EVER.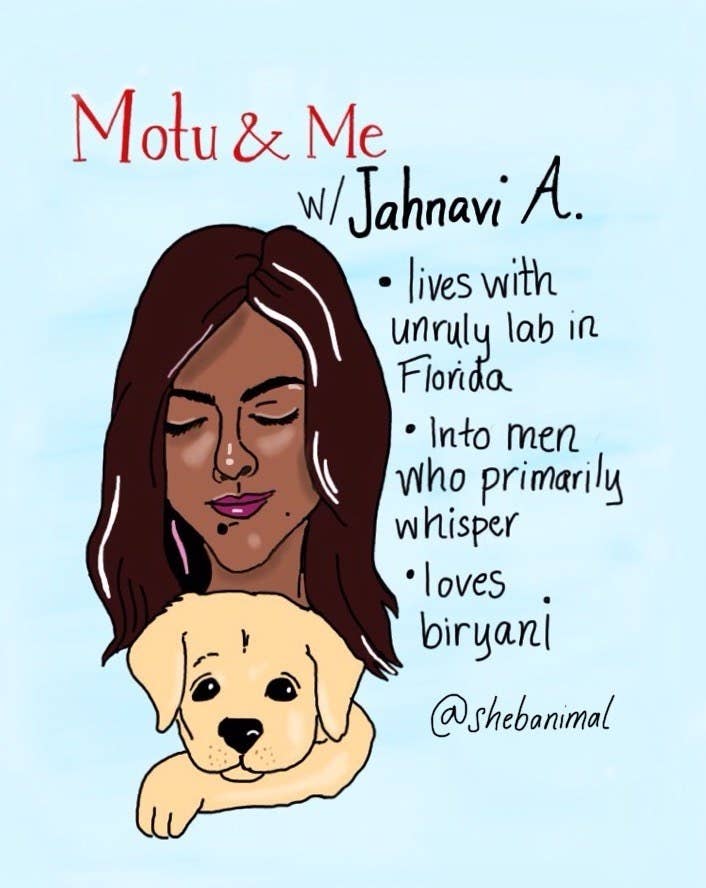 First of all, Jahnavi is me. We just need to replace the unruly lab with a super active god-knows-what-breed-he-is.
Jahnavi thinks dogs > children and your passive aggressive comments are going to do nothing to deter her from this thought.She cancels plans with her friends so she can stay home and spend time with her doggy.
Stepping into the shoes of Zooey Deschanel
Zahra doesn't give a rat's ass about your opinion on how a good girl should behave. She loves partying, rallying people around her favorite social cause and being a superstar on Twitter.She loves herself the way she is and will sucker punch you if you comment on her eating habits.
The desi lead we need in our lives.
 
Jayanthi has no time for your mansplaining or your tirade against feminism. She used Calibri before it was cool and ate kale before you all common people discovered it. She has shattered every glass ceiling she has come across and has no time for men and their silly little courtship games.
Here are a few of other totally relatable doodles and illustrations by this amazing artist.