How Pakistanis Are Celebrating After The Supreme Court Turned Go Nawaz Go Into Gone Nawaz Gone
2017 is shaping out to be a good year for Pakistan. Not only did we defeat arch rivals India to win the ICC trophy but we also witnessed the triumph of persistence over dishonesty. The Panamagate saga has finally come to an end with a Supreme Court bench disqualifying Nawaz Sharif from holding public office. The bench also declared that all the cases against PM Nawaz and his family will be sent to the NAB court for trial.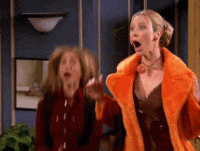 For those of you are thinking "eh, he will just contest for elections again ", the Supreme Court bench also passed an order to bar Nawaz Sharif from running in elections ever again. Maryam Nawaz who was being groomed as a political heir to the great Sharif political dynasty has been implicated in the case too for providing fake documents to the court. This is a victorious moment for Imran Khan and how well he capitalizes on this will decide his fate in the next general elections. Punjab which has remained a Sharif stronghold for decades will be flocking towards a new contender and Imran needs to become their savior if he intends to become the next Prime Minister.
If you are one of those people who see this as a stepping stone to greater times ahead for Pakistan, then you have this man to thank for all this unbridled joy.He is the journalist that blew the lid off Panama Papers and made Imran Khan a very happy man.
Historic: After Iceland the second prime minister – Navaz Sharif – has to leave office because of #panamapapers. Verdict #Pakistan @ICIJorg

— Bastian Obermayer (@b_obermayer) July 28, 2017
Pakistanis all over are rejoicing at this amazing news and here are some tweets to lay evidence to that.
"Abu, ye kis kisam ka law banaya tha" pic.twitter.com/fyK8ZDsNO1

— Ranting Pakistani (@RantsPakistani) July 28, 2017
If I was in Nawaz's place, I'd probably be giving daughter dearest an earful right now about her creative editing skills.
"Maryam apna twitter account deactivate kardo." pic.twitter.com/toKRBEXRsf

— Sir Saith Abdullah (@SaithAbdullah99) July 27, 2017
"Aziz humwaton, at least Jeddah hi jane do" pic.twitter.com/RoidC98Dwy

— Ranting Pakistani (@RantsPakistani) July 28, 2017
Imran Khan must be more excited than a child on a sugar high.
"Wash PM House with Harpic, Phenyl and sulphuric acid. Press my sherwani. I'm coming." pic.twitter.com/UZrVDOVkzL

— Baji Please (@BajiPlease) July 28, 2017
No issue, lay lo tissue. https://t.co/PqPNqVJJsX

— Pakistan Defence (@defencepk) July 28, 2017
Imran Khan has two reasons to celebrate now. Ousting Nawaz and getting the stamp of approval from KRK.
https://twitter.com/kamaalrkhan/status/890841257483919360
Jab panama ka pajama bohut tight hojaye: https://t.co/8pxdtDYtK3 #PanamaVerdict #NawazSharif pic.twitter.com/liKEZSgrP6

— Patari (@patarimusic) July 28, 2017
Hahahahhahahaha pic.twitter.com/JpB0YOAv46

— omar r quraishi (@omar_quraishi) July 28, 2017
I don't know about you guys, but this gif is the best thing to have come out of the supreme court ruling.
LOLOL. pic.twitter.com/wYgVv8LWG6

— M. (@KhaaliPeeli) July 28, 2017
Nawaz Shareef finding a way to escape.. #PanamaVerdict pic.twitter.com/xNdCpt98kS

— Mmmm… (@Waqas_amjad) July 28, 2017
https://twitter.com/DimwitTaco/status/890833306157285376
Imran Khan helping Nawaz shareef in packing, what a leader! pic.twitter.com/IpCAhfTMBN

— Ayeshay (@champagne_lassi) July 28, 2017
Until next time. Nooney tunes😂#PanamaVerdict pic.twitter.com/OYd8bqi1zf

— Moon K. Siddiqui (@MoonKaleem3) July 28, 2017
This is even better with the titanic music. pic.twitter.com/GhA6IqTf9d

— Saad (@Datguysaad) July 28, 2017
Baat sune mere papa ko kuch na bole pic.twitter.com/ZU0ONgw7QX

— U M E R (@AadatSyMajboor) July 28, 2017
When you can't forge a basic letter right. pic.twitter.com/CVlmtuu9NC

— Jigglybuff (@ZoydPls) July 28, 2017
HAHAHAHAHAHAHAHAHAHAHAHAHAHAHAHAHAHAHAHAHAHAHAHA
😂😂😂😂😂😂 pic.twitter.com/XQNP6mcLuO

— U M E R (@AadatSyMajboor) July 28, 2017
Son: why is my sister's name Rose?
Me: ur father likes roses
Son: what about me?
Me: stop talking PM Nawaz Sharif Disqualified For Life.

— Noor (@NoorHSumra) July 28, 2017
Before verdict vs after verdict#PanamaVerdict pic.twitter.com/cbEiZxz8S0

— Moochar (@AsliBinLaden) July 28, 2017
Artwork of the day pic.twitter.com/CmczEBDKqB

— Ali (@alilaakhani) July 28, 2017
Bhai Ka, Bhateeji Ka, Bhateejay Ka Sabka Badla Lega Re, Tera Shahbaz. pic.twitter.com/Jn2tZ2qPvC

— Mahwish Bhatti (@mahobili) July 28, 2017
Proposed climax:

*movie ends with Mamnoon Hussain smiling in a dark room. (he was behind all this)* pic.twitter.com/Rt7wVee2uX

— Sir Qooba bin Jassim (@YaqubImmegret) July 28, 2017
Congratulations Pakistan. You did well today.