Careem's Pizza Hut Promotion Strategy Puts The Company In A Hot Mess
Popular ride hailing app Careem is simply not having the best day or the best month for that matter. Every other day you hear some person's harrowing account of how their driver duped them out of money or behaved inappropriately with them. Though there are instances of the kind and considerate drivers too, the bad greatly outweighs the good. By all means, the company was already facing a PR crisis when the Pizza Hut debacle put them on red alert.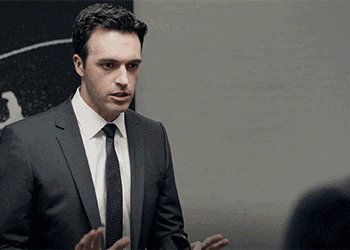 Careem users were in for a pleasant surprise when they received a message telling them that they could avail 20% off at Pizza Hut by showing a Careem e-receipt of a ride taken in the last 48 hours. This offer was also shown on Careem's Facebook page but was later deleted after the offer got exposed as a fake.

This is an amazing offer by all means, if not for the fact that Pizza Hut had no idea about this apparent partnership. This is what Pizza Hut had to say about this offer.
After Pizza Hut completely disowned this promotion and threatened legal action against "ANYONE" using their name, Careem soon followed suit and deleted the promotion from their Facebook page. They soon posted this semi-apology on Facebook.
As soon as this was posted, the keyboard warriors came in full force to express their displeasure at the company. The users were still reeling from Careem's Rishta Aunty campaign when Careem themselves game the people fodder to make fun of them.
This man calling out Careem for going to any lengths to ensure that they stay above the competition.
Nailing it right on the head.
Sounds like Careem is in desperate need of a marketing team revamp.
With this unfortunate snafu, Careem has not only embarrassed themselves but their customers too who flocked to Pizza Hut to avail the discount.
In conclusion, Careem needs to desperately work on revamping its image. It will be hard to trust any Careem offer or deal after this incident. Careem must quickly work to find a way to appease those customers who faced humiliation for trying to avail a fake offer as well as customers who especially booked Careem rides so they could avail the discount deal. Here's hoping that Careem comes up with marketing campaigns that are not just meant to shock and awe like the Rishta Aunty but are of actual use to it's customers.