What Was The Government Thinking When Choosing Pakistan's Independence Day Logo
Once upon a time, Pakistan needed a kickass logo to celebrate its 70th year of Independence. So they asked Marriyum Aurangzeb to be the one to find that logo. She looked at over 400 designs from 200 artists. But sadly Maryam lost all her artistic sense from spending too much time with Maryam Nawaz and chose a logo that was in no way representing what Pakistan stood for.
YOU HAD ONE JOB MARYAM AURANGZEB. ONE SINGLE JOB.
YOU JUST HAD TO CHOOSE A GOOD LOGO.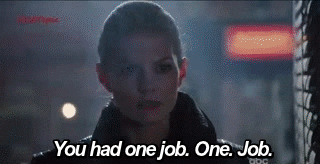 The official logo for the celebrations was released on Sunday with much fanfare in a ceremony held at The National Council of Arts and nobody can stop talking about it ever since.
The beautiful logo was launched in connection with 70 years of Independence of Pakistan. @KhSaad_Rafique @Marriyum_A @gop_info pic.twitter.com/vfVYtp0cM6

— Govt of Pakistan (@pid_gov) July 14, 2017
According to Minister of State for Information, Broadcasting and National Heritage Marriyum Aurangzeb, the logo had been selected from 400 entries submitted by 200 artists, The winner of this honor was 3rd year NCA student Saba Zaman who was awarded 500,000 by the government of Pakistan.
Look at the logo for yourself and be the judge of whether you think if this is worthy of representing Pakistan.
The logo looks like it was made by someone who was tripping. None of the elements of the logo go together and it looks like random objects left on top of each other on Paint. Maybe this is all a ploy to get us to stop talking about Fontgate or maybe like a kid being distracted by a shiny object, Maryam was hypnotized by all the colors.
But honestly, I don't blame the girl. THERE WERE 400 ENTRIES. The people who chose this logo are the ones who need to be examined and asked if they are feeling okay.
Here's what people have been saying about the logo.
I can make a much better 70th anniversary logo than this and I'm not even a graphic designer

— Maryam (@maryamful) July 18, 2017
Is the 70th #IndependenceDay logo a revenge by the Sharif family on us for making them accountable? #Pakistan

— Salman Qureshi (@salmanzq) July 19, 2017
Tbh that 70 years of independence logo looks like a half assed attempt like the designer herself didnt really expect to win

— trash bird (@Aamphilosofine) July 18, 2017
why didn't anyone tell me there was a shitty logo design competition i can design logos far shittier and uglier than this pic.twitter.com/2VJWdBMKK4

— mashable (@mashaallriaz) July 18, 2017
Here's what the designer behind this infamous logo had to say about all this.
We are sorry Sabah that you had to face all this online abuse, but we need someone to blame for this atrocity and you seem like the easier target for till when will we keep trolling politicians. After a while, it just gets boring.